The Discoveries of Traveling Plant / As Descobertas de Traveling Plant- Évora
Venue
Fundação Eugénio de Almeida
Centro de Arte e Cultura
Largo do Conde de Vila Flor
7000-804 Évora
Organiser
Fundação Eugénio de Almeida
Centro de Arte e Cultura and Cultivamos Cultura
Nature of the event
Round table
Event Space: Inside
Humans around: Some
Curatorial statement
Seeded in Paris in June 2020, The Traveling Plant Project germinated in Treviso in July and launched in September 2020 at Ars Electronica Festival 2020 in Linz with the "Preparatory Logbook " and The Traveling Plant Video Tour".
In 2021, The Traveling Plant gets out of its Winter Quarantine to start its long journey around the world. It stops in Barcelona on July 17th at the Botanical Institute to attend the performance of Paula Bruna curated by Quo Artis before crossing the border over to Portugal at the Fundação Eugénio de Almeida, in Evora.
It is given a guided tour of the exhibition " Alter(action)" and a presentation of the sound work Sonic Allegories a collaborative project by Lena Ortega (MX) & Robertina šebjanič (SI).
This is followed by a round table with Annick Bureaud, Tatiana Kourochkina, Claudia Schnugg, Robertina Šebjanič, Marta de Menezes.
For the discussion we bring up two threads of thought around the Traveling Plant. The first one reflects on the challenges in curation in the time of the COVID pandemics which were the source of the project Traveling Plant. The second one focuses more on the Plant as a living organism but also as a concept and the choice of "Plant" as a force behind the project itself.
Participants
Annick Bureaud, José Alberto Ferreira, Tatiana Kourochkina, Marta de Menezes, Claudia Schnugg, Robertina Šebjanič.
Name of the plant
Local name: Sobreiro
English name: Cork Tree
Latin name: Quercus Suber
Repository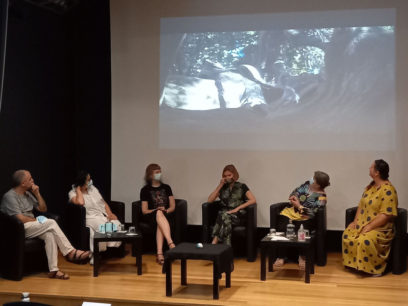 (from the event)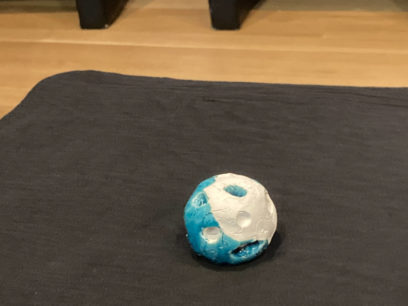 Partners
The Traveling Plant is a collective project created in 2020 by Annick Bureaud, Tatiana Kourochkina, Marta de Menezes, Claudia Schnugg and Robertina Šebjanič, and further developed with the following seed organisations Leonardo/Olats (Paris), Quo Artis (Barcelona and Treviso), Cultivamos Cultura (Lisbon), Sektor Institute (Ljubljana) and the initial support of the Daniel and Nina Carasso Foundation.