Nara Cristina Santos
Commentaires fermés

sur Nara Cristina Santos
Nara Cristina Santos
Nature as Affective Memory
Santa Maria, RS, Brasil
Professor, Research Laboratory in Contemporary Art, Technology and Digital Media (LABART), University of Santa Maria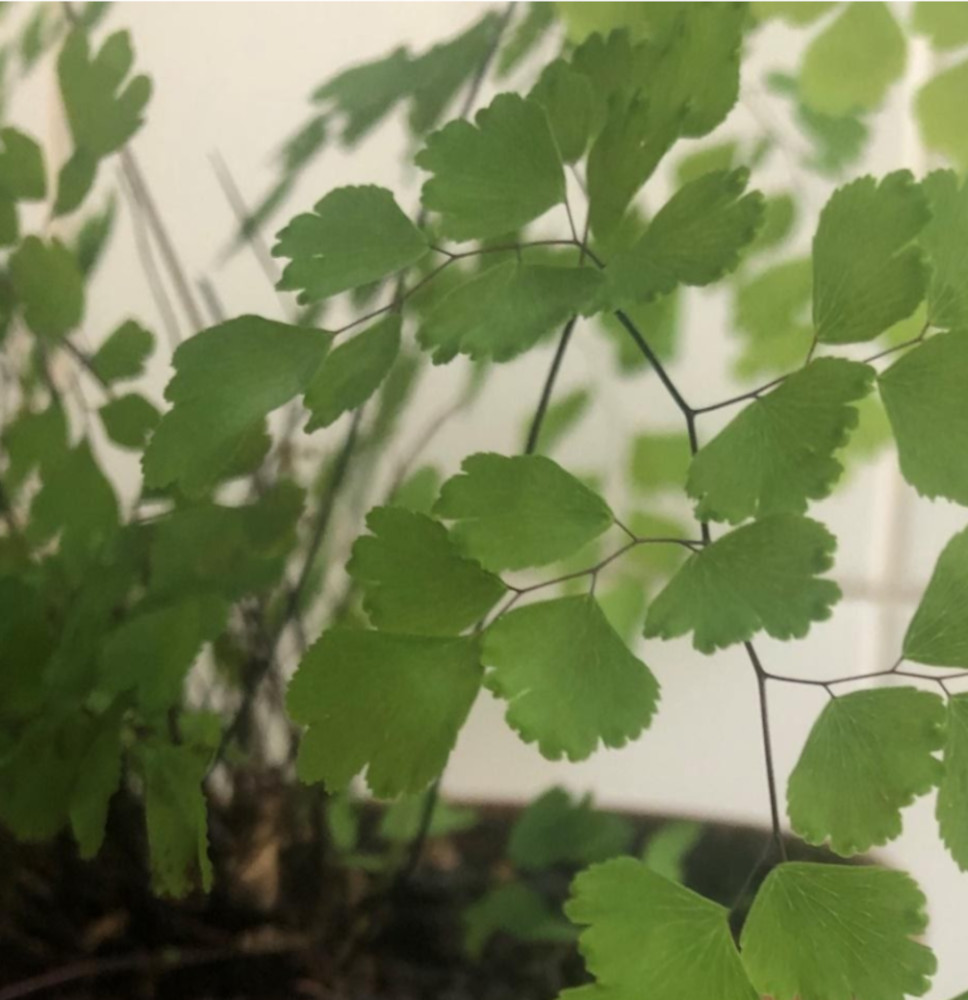 Dear PLANT, on this trip you can find other plants, native to different countries, to share experiences. In Brazil, you can know an Avenca. – For the past twenty years, I have been an ornamental plant in an apartment garden. Others maidenhair fern like me didn't survive the summer of 40 celsius degrees in Santa Maria, the south of the country, even though someone watered us once a week, when my caregiver was traveling. We maidenhair fern are delicate plants, we like humid places and shade, we inhabit temperate and tropical regions. We are Adiantum, of the Pteridaceae family, described by Carl von Linnaeus as Capillus-veneris. Species Plantarum 2: 1096. 1753. The genus comes from the Greek αδιαντο (unpenetrable) due to the fact we repel water. The specificity comes from the Latin capillus (hair) of Venus (veneris). I am in this garden because I integrate my caregiver's affective memory. When she visited her maternal grandmother's country house, in the natural landscape by a river, maidenhair fern indicated the path of those who went fishing. Dear PLANT, I would like to invite you, Avenca and whoever else is interested in a transdisciplinary exhibition, combining art, science and technology to discuss sustainability.
Natureza como memória afetiva
Querida PLANTA, nesta viagem você pode encontrar outras plantas, nativas de países diferentes, para compartilhar experiências. No Brasil, você pode conhecer a Avenca. – Nos últimos vinte anos, fui uma planta ornamental no jardim de um apartamento. Outras avencas iguais a mim não sobreviveram ao verão de 40 graus em Santa Maria, no sul do país, ainda que alguém nos regasse uma vez por semana, quando minha cuidadora viajava. Nós avencas somos plantas delicadas, gostamos de lugares úmidos e sombra, habitamos regiões temperadas e tropicais. Somos Adiantum, da família Pteridaceae, descrita por Carl von Linnaeus como Capillus-veneris. Species Plantarum 2: 1096. 1753. O gênero vem do grego αδιαντο (impenetrável) devido ao fato de repelirmos água. A especificidade vem do latim capillus (cabelo) de Vênus (veneris). Estou neste jardim porque integro a memória afetiva da minha cuidadora. Quando ela visitava a casa de campo da sua avó materna, na paisagem natural da beira de um rio, avencas indicavam o caminho de quem ia pescar. Querida PLANTA, gostaria de convidar você, Avenca e quem mais se interessar para uma exposição transdisciplinar, unindo arte, ciência e tecnologia para discutir a sustentabilidade.