Anaïs Tondeur
Commentaires fermés

sur Anaïs Tondeur
Anaïs Tondeur
Spectra Vegetalis
Montreuil, France
Artist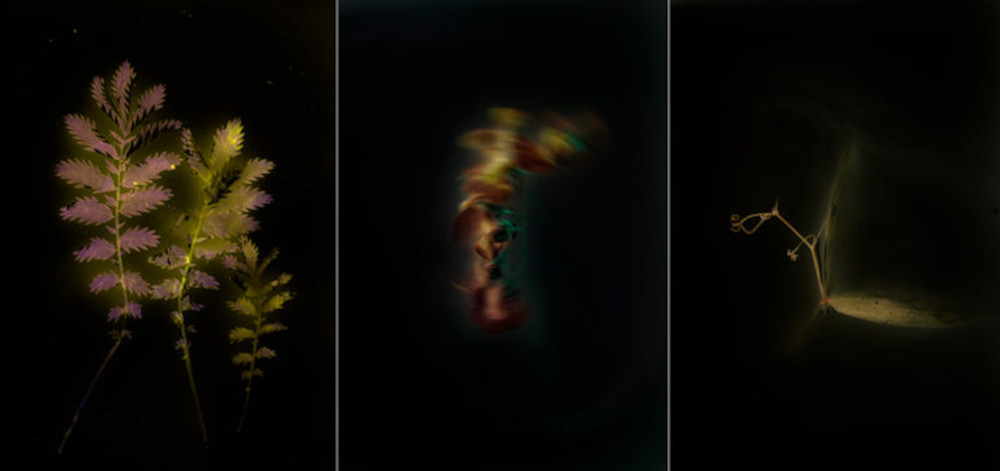 You enter in the semi-darkness of a séance. A woman is stirring the air with her hands. She suddenly leans towards the ground as her body jerks. In her palms, one of yours has appeared. Sometimes, these "apports"* fly through the air, jostle the sitters in the face, land on their lap, or glide on the surface of the table.
The production of such supranatural plants is one of the most puzzling features of mediumistic phenomena. They are described as a spontaneous materialization of a fluidic double reproducing molecule by molecule the whole body of a plant. The flowers seem to suffer no ill effects from their strange mode of traveling. They appear with their entire details, freshness, and fragrance to the assembly.
The first recorded observation is to be found in the Correspondance sur le magnétisme vital entre un Solitaire et M. Deleuze (Paris, 1839). Elemér Chengery Pap, chemist at the Hungarian Civil Service, later gathered a voluminous collection of these supranatural curiosities, including various objects as well as small animals and botanical specimens. I would have encouraged you to visit these singular siblings in the Metapsychic Museum of Elemér Chengery Pap if only they had not burnt in a fire, at the end of the Second World War. However, if you travel to Budapest you may encounter the last trace of their ashes.
*From the French "to bring"
Spectra Vegetalis
Tu te glisses dans la pénombre d'une séance. Une femme brasse l'air de ses mains. Puis, elle se penche soudainement vers le sol tandis que son corps est pris de soubresauts saccadés. Au creux de ses paumes, apparait l'une des tiennes. Parfois, ces « apports végétaux » traversent les airs, heurtent les convives au visage, se déposent sur leurs genoux ou se glissent à la surface de la table.
La production de ces plantes surnaturelles fait partie des attributs les plus déconcertants des phénomènes médiumniques. Elles sont décrites comme une matérialisation spontanée d'un double fluidique reproduisant molécule par molécule toutes les parties d'un végétal. Elles ne semblent pas souffrir des effets néfastes de leur étrange mode de déplacement et apparaissent avec l'ensemble de leurs détails, leur fraicheur et leur parfum, devant l'assemblée des assistants.
La première observation connue est à trouver dans la Correspondance sur le magnétisme vital entre un Solitaire et M. Deleuze (Paris, 1839). Le chef chimiste du Service Civil hongrois, Elemér Chengery Pap rassemblera plus tard une volumineuse collection de ces curiosités surnaturelles, incluant des objets, des animaux de petites tailles ainsi que des spécimens botaniques.
Je t'aurais encouragé à leur rendre visite si seulement elles n'avaient succombé dans un incendie avec le reste de la collection à la fin de la Seconde Guerre mondiale. Néanmoins, si tu visites Budapest, tu retrouveras peut-être quelques traces de leurs cendres.