Laura Knott – Building a Global Space Art Community – 2004
First publication workshop Space: Science, Technology and the Arts in collaboration with ESA/ESTEC, 2004
The author is pleased to announce, on behalf of the Zero Gravity Arts Consortium (ZGAC), the inauguration of the Global Space Art Community, a new program designed to invite participation in ZGAC's parabolic flight and educational programs by artists who live or work near satellite ground tracking stations around the world. It is our fervent hope that the Global Space Art Community will contribute to future space flights that include artists from remote corners of the globe.
In addition to providing training opportunities, the Global Space Art Community will provide opportunities for conversations among artists, scientists and technicians supporting the peaceful uses of space, and strategies for engaging the belief systems of militarists who see space as the next "higher ground" in combat.
Although the exploration of space has been characterized by geopolitical divisions and nationalism, the effort has always been global in scope. One indicator of the global reach of international space programs is the extensive network of terrestrial tracking stations operated by the space agencies, the military and private contractors. By maintaining contact with and controlling the more than 2800 satellites orbiting the earth, as well as deep space probes, the tracking stations form a necessary component of the exploration and exploitation of space.
Located primarily in rural areas, these stations make visible to local populations that something is happening "out there". The tracking stations offer a unique opportunity to extend the space art community to include artists who are familiar with space exploration through the existence of a local tracking station, but who have no access to space-related facilities or training. The Global Space Art Community program is designed to identify artists based in the areas where tracking stations are located and to invite their participation in ZGAC's training, educational and parabolic flight programs.
The Zero Gravity Arts Consortium (ZGAC) was founded in 2003 to assist artists in exploring space as a venue for artistic activity. In its organizational structure and its programs, ZGAC aims to be as inclusive as possible. While parabolic flight as an artistic venue is not as well developed in the United States as it is in Europe and Asia, opportunities for parabolic flights by artists will soon be available in the United States. ZGAC's artist-administrators feel strongly that those and other space-related training opportunities should be extended to representatives of as many countries as possible.
In planning ZGAC's Parabolic Flight Program, the author and ZGAC colleagues Frank Pietronigro, Co-Founder and Director of ZGAC and Lorelei Lisowsky, ZGAC Co-Founder and Co-Assistant Director, committed the organization to extending flight invitations to artists outside their immediate sphere. This led to the initiative to build a Global Space Art Community that would reach artists not only outside the immediate sphere of ZGAC, but also artists living outside the spacefaring nations and those participating in the International Space Station.
This commitment is strengthened by alarming new momentum in the militarization of space. If space exploration is – as has been reported again and again by space explorers – a mind-expanding experience, this is a compelling time to enter into international cooperation among artists from all over the globe [1].
In building the Global Space Art Community program, the author will rely in part on her experience as the Director of Worldwide Simultaneous Dance (WWSD), an event that brought together dancers from twelve countries around the world to dance at the same time (noon GMT, June 7, 1998). The event consisted of the live performances and a live internet video conference linking dancers and audiences. The theme of Worldwide Simultaneous Dance was, "PLACE," as in, "This is me, dancing where I am." Participants in WWSD were encouraged to dance material that was culturally relevant to them or in places that were culturally significant to their own cultures. The author, along with collaborators from Do While Studio in Boston, Massachusetts, developed the online and live structure for the performances, handled logistics and managed the project [2].
The task of building the Global Space Art Community involves significant challenges. Simply identifying the locations of all operable tracking stations around the world is difficult. In some cases, information about stations is restricted and published coordinates are purposely misleading. Names of some stations differ when translated from one language to another. Public email communication is available to most stations, but not all. And finally, reaching the station staff is not the same as reaching artists who live or work near the station.
In addition, the author expects to encounter a range of difficulties, from those inherent in all attempts at global communication, to those unique to the structure of the Global Space Art Community program.
Cross Cultural Collaboration Among Artists
Cross cultural collaboration, even among like-minded artists, can involve difficulties not only of language but also of presentation. For example, while working on Worldwide Simultaneous Dance, the author encountered a number of phenomena that illustrated the difficulty of communicating clearly across cultures. While setting up his studio to record the WWSD project description in Mandarin Chinese for dissemination over the internet, the sound engineer for WWSD began with audio recording settings that mimicked the sound of a well-furnished room. The Mandarin speaker, a professor who had volunteered to speak for the recording, interrupted the session and asked the engineer to make the sound less rich (that is, flatter) to mimic the sound of a newsroom in China. This is only one small example of the myriad mis-understandings that may occur in developing a global program.
We expect to encounter similar difficulties in establishing the Global Space Art Community, as well as difficulties unique to its establishment, based as it will be on a network of terrestrial tracking stations.
Difficulties of access will be prominent. Of the seventy-six sites identified to date, several are located in areas that may be described as "closed societies." (For example, we have identified thirteen ground stations in China and one in Iraq.) Further, some ground stations in "open societies" are part of larger military installations to which access is restricted. Our research has shown that many websites giving details about ground stations operated by American interests require security clearance for access.
Even in those areas in which difficulties of access are not as serious, we should not assume that satellite launches are universally supported. As in the developed world, expenditures for satellite launches by developing nations are sometimes controversial. For example, Nigeria's National Space Research Development Agency plans to launch its second telecommunications satellite in 2006. While the launch will greatly improve access in the country to telephone service, important questions have been raised about the wisdom of spending money on a launch to support telecommunications in a country where three-quarters of the population lives on less than $1US per day [3]. Nigeria's launch is one of several planned launches expected to generate this type of controversy in the next two years. Other developing nations with imminent launch dates include Egypt, which has authorized its first reconnaissance launch [4] and Brazil, which is planning for satellite launch capability by 2006 [5].
The Eight Hundred Pound Gorilla in the Room
The most daunting difficulty facing ZGAC and the Global Space Art Community (and perhaps all artists interested in space exploration) is the increasing militarization and weaponization of space. It is not news to anyone that the scientific exploration of space has been accompanied by an exploration of its potential military uses. This effort is gaining momentum. Although most activities conducted in space by military organizations are classified, the intent to develop space militarily is well known and well documented. The following summary of public information about the United States military programs in space represents a small subset of information available publicly: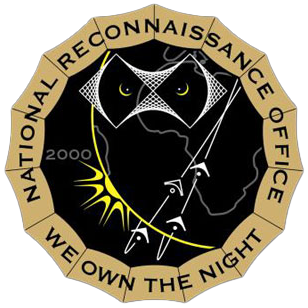 • In January, 2003, The White House National Space and Technology Council reiterated positions taken in its Space Policy of 1996, including a commitment on the part of the United States "consistent with treaty obligations, [to]…develop, operate and maintain space control capabilities to ensure freedom of action in space and, if directed, deny such freedom of action to adversaries" [6].
• The stated intent in of the United States Air Force in its Space Command Master Plan for 2006 is to prepare to fight war "in, from and through" space [7].
• The United States routinely collects intelligence from space, including information from satellites launched by the National Reconnaissance Office (NRO), a branch of the Department of Defense about which all information other than its existence and the names of its directors is classified unless voluntarily released by the NRO with the approval of the Director of Central Intelligence [8].
• Undersecretary of the United States Air Force Peter B. Teets, the Director of the NRO, has announced that "in the past two years alone, we have launched twelve satellites that have delivered unprecedented capability to the warfighter" [9]. Other launches have been and continue to be monitored independently, with the next launch scheduled for June, 2004 [10].
It should be noted that the National Reconnaissance Office is only one of several agencies in the United States government that collects data from space for America's warfighters. Other agencies involved in this effort include:
1.The National Security Agency
2.The National Imaging and Mapping Agency
3.United States Air Force Space Command
4.Other Department of Defense Program offices, such as the Defense Meteorological Satellite Program [11].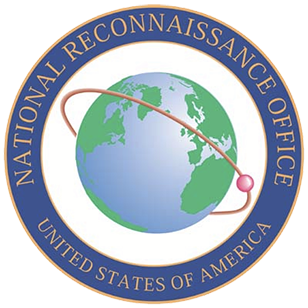 In the 2002 Report of the United Nations Committee on the Peaceful Uses of Outer Space, the Committee expressed the view that the "participation of countries with lower space technology potential in international space missions and projects could be developed as a way of building global capacity" [12]. ZGAC sees this participation as vital to the future of peace, and sees the establishment of the Global Space Art Community as a potentially valuable contributor toward the building of global capacity in international space programs. In order to make that contribution, we will be required to engage the belief system of powerful military and defense structures, whose motives for weaponizing space are, within their own belief system, self-explanatory. Throughout the development of the Global Space Art Community program, we will attempt to discover reasons for the self-assuredness of that culture, and to discern whether there exists any common ground on which artists and militarists might begin to gain insights into the culture of defense and the culture of art, respectively.
The cross cultural difficulties among artists participating in the Global Space Art Community program will be enormous, yet we expect that they will pale in comparison to the difficulties inherent in communication between artists and militarists. In approaching this issue we will continue to rely on ZGAC's Advisors, some of whom are former employees of the United States government [13].
The approach to building the Global Space Art Community will be two-pronged, combining research on locations and functions of tracking stations with outreach to international artists' communities, UN educational and cultural institutions, and global peace initiatives, and through them, to artists working near the tracking stations. By pursuing these research and outreach activities simultaneously, we hope to identify artists near the tracking stations who are interested in space activities and in space as an artistic venue.
The development of the Global Space Art Community is envisioned as a long term, continuous project that builds on the author's experience in developing and producing Worldwide Simultaneous Dance. Planning and development for WWSD lasted approximately two and a half years and resulted in a single performance event. Rather than a single event, development of the Global Space Art Community will result in the creation of a living, growing network of artists who are invited to participate in ZGAC's parabolic flight and educational training programs and beyond.
It is the intent of ZGAC that the Global Space Art Community be as open and inclusive as possible, both in the kinds of tracking stations that connect artists to the Community and in the backgrounds and experiences of the artists themselves. We expect, and hope, that participants in the Community will range from people who live near deep space tracking stations to those who live near military facilities, and from student artists to artists with established careers.
Locations and Functions of Ground Stations
To date, we have identified seventy-six governmental, commercial and research ground stations in twenty-seven countries on seven continents. More ground stations will be added to our list of potential contacts as research continues.
While some ground stations are dedicated to the intelligence functions mentioned above, others perform additional services for the world's militaries, including early warning of missile launches, military communications, navigation for troops on the ground and at sea, detection of nuclear detonations, weather observation of battle areas, and search and rescue. Obviously, some of these functions (navigation, weather observation, search and rescue, and communications) are also performed in the civilian world. But in addition, while ground support for satellites observing natural resource conditions primarily serves scientific purposes, data from those stations is shared with military organizations on request. To date, ground stations serving deep space probes appear not to have been pressed into military service.
We recognize the importance of identifying locations and functions of ground stations as clearly as possible, and anticipate that Global Space Art Community participants may be able to assist in that effort. We also recognize that it will be difficult if not impossible to enlist artists near some restricted areas both in the United States and abroad.
Participating Artists
Artists who join the Global Space Art Community will be self-identified. That is, at least in its early stages, the program will consist of an uncurated open call for participation. Based on the experience of directing Worldwide Simultaneous Dance, the author expects to enlist participation by making contact with artists through friends of friends of friends, as well as through a systematic approach to organizations that may be able to provide assistance.
Some of those organizations are:
• The Conseil Internationale de la Danse (CID), a UNESCO affiliated organization. The CID publishes a directory of dance artists throughout the world.
• UN sponsored regional space educations centers in India, Morocco, Nigeria, Brazil, Mexico and Jordan
• Participants in Worldwide Simultaneous Dance
• Attendees at the 2002 Sky Art Conference in Greece
It is the author's hope and intention that this list will be expanded with the assistance of fellow participants at the 7th Workshop on Space and the Arts.
Beginning in 2005, ZGAC will include at least one artist identified through the Global Space Art Community program on each of its parabolic flights. During 2006 and 2007, ZGAC will continue to identify artists and include them in greater numbers in ZGAC's flight and training programs, with the goal of operating a parabolic flight filled by artists from the Global Space Art Community by the end of 2008.
In developing the Global Space Art Community, we will identify Regional Advocates for the program who will assist in communications with artists and, should demand overwhelm the supply of available resources, assist ZGAC staff in selecting artists to participate in the program.
We recognize that long-term commitments to artists will be necessary for training individuals to go beyond parabolic flight, and we expect to assist a small number of artists identified by the program to continue their training. Therefore, ZGAC will monitor training and artistic engagement of individual artists who participate in the Global Space Art Community and assist selected artists in gaining additional training and opportunities. ZGAC is committed to seeking full and fair funding for artists participating in the program.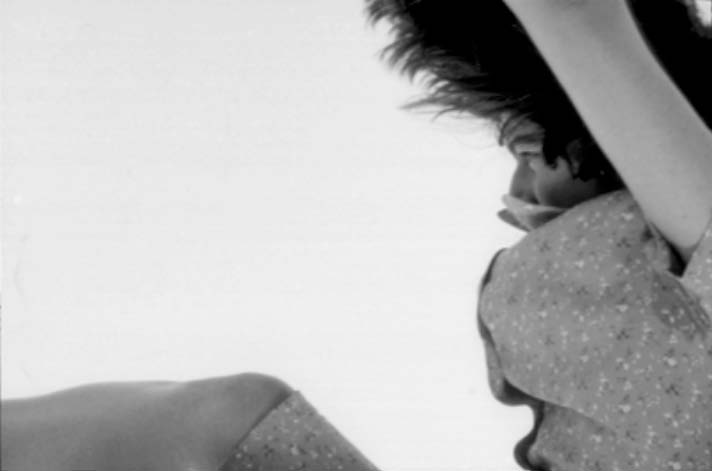 The global space art community as an art project
Building a Global Space Art Community fits into a body of work by the author that has as its focus an abiding interest in creating work that cannot be viewed from a single terrestrial perspective. In developing WWSD, the author came to the realization that building a community of artists is its own form of art. Yet in addition to creating a community, WWSD also created an image: an imaginary landscape of the world turning while dancers danced on its surface. Similarly, the image of the Global Space Art Community will be an imaginary image in motion: people traveling by land to airports, flying to convene at a common location, flying arcs through the sky, being released from gravity. Concrete images will also be developed. The author is currently working on a film project for parabolic flight that will result in a thirty second spot for television. This spot, an Advertisement for the Imagination, will be aired with no credits, no text and no voiceover. The goal of this work is to create an image that may be universally apprehended of a human form floating, relaxing, spinning in 3D space.
In building the Global Space Art Community, it will be necessary to take into account the individual situations of participants, including the possibility of extreme ambivalence toward space exploration, and the political realities of trying to make connections into isolated places across geopolitical divides. It is ZGAC's firm commitment to make every effort to bridge those divides, yet to make those efforts with the full knowledge that we do not have all the answers, and that we will learn as much from the artists who participate in the Global Space Art Community as they will learn from us.
In his Opening Remarks to the Sky Art Conference 2002, Yash Pal, National Research Professor of India and the Honorary Chair of the Sky Art Conference, outlined his belief that artists who undertake global programs must remain cognizant of the attachment that every human feels to his or her own homeland, and therefore, when daring to try to bring cultures together in a common endeavor, artists must also dare to nurture a spirit of mutual respect. It is in that spirit that we inaugurate the Global Space Art Community [14].
Editor's Note: Some links from the original article are no longer valid. We have removed them. You can however find them in the original publication from 2004 http://archive.olats.org/space/13avril/2004/te_lKnott.html" target="_blank" rel="noopener">archive.olats.org/space/13avril/2004/te_lKnott.html
1. For further information on the mind-expanding experience of space flight, see, for example, Lowry Burgess, "Prelude, Fugue, Chorale and Descant on the 'Releasement' Theme of Martin Heidegger: Linkages between Earth and Space through Zero Gravity," contained in these Proceedings.
2. Additional information about Worldwide Simultaneous Dance can be found at http://www.wwsd.org, and in Laura Knott, "Worldwide Simultaneous Dance: Dancing the Connection between 'Cyberplace' and the Global Landscape," Leonardo vol. 34, no. 1, pp. 11 – 16, 2001.
3. Information about the Nigerian Space Research Development launch can be found in the March 26, 2004 issue of the CDI Space Security Update (no. 7), published online by the Center for Defense Information. Information about the budgetary controversy surrounding the proposed satellite launch was reported in the same issue of the CDI Space Security Update, citing Agence-France Presse, March 2, 2004, as their source.
4. See CDI Space Security Update (no. 7), www.cdi.org.
5. USA Today, March 16, 2004.
6. The White House National Space and Technology Council Fact Sheet: National Space Policy. This document was originally released by the White House on September 19, 1996; re-issued January 22, 2003.
7. United States Air Force Space Command Master Plan for 2006.
8. The White House National Space and Technology Council Fact Sheet: National Space Policy, part 7, "Intelligence Space Sector Guidelines," section (h)(ix) reads, "The following facts are UNCLASSIFIED:…The existence of the National Reconnaissance Office (NRO) and the identification and official titles of its senior officials. All other details, facts and products of intelligence space activities are subject to appropriate classification and security controls as determined by the DCI [Director of Central Intelligence]."
9. The Honorable Peter B. Teets, Undersecretary of the Air Force and Director of the National Reconnaissance Office,speaking at the AFA (Air Force Association) National Symposium, "Up from Kitty Hawk – Space Employment in the Combat Environment," Los Angeles, California, November 21, 2003. Transcript of his address to the symposium is available at https://web.archive.org/web/20040115162529/https://www.afa.org/media/scripts/teets1103.asp.
10. For a "regularly updated listing of planned missions from spaceports around the globe," including known launches by the National Reconnaissance Office, see http://spaceflightnow.com/tracking.
11. "The Satellite Wars," dead link, removed.
12. Report of the Committee on the Peaceful Uses of Outer Space, United Nations General Assembly Official Records, Fifty-Seventh Session, Supplement Number 20, United Nations, New York, 2002.
13. The author wishes to thank ZGAC Advisors Burke Fort and Bob Bagar, and ZGAC Director Frank Pietronigro for their valuable insights during the preparation of this manuscript. Their understanding of the cultures in which the Global Space Art Community will operate helped to shape amorphous ideas into a program. Errors in the manuscript are entirely the fault of the author, and should in no case be attributed to ZGAC Advisors or to Mr. Pietronigro.
14. "We have to create new agendas. We have to have Sky Vision, we have to have Space Vision, we have to have Cosmic Vision, which is related to our understandings in the beginning going back billions of years to where we came from and looking billions of years in front, and seeing how we are connected, and soaking it into the intimacies. We can't get rid of intimacies, intimacies are what make us human. If there is no intimacy, if there is no special music of this place and that place, then we wouldn't be human. Intimacies are very important, but intimacies…also lead to barbarities…where the other is so aggressively recognized as other. And I think that the only way that the other will not be aggressively recognized as an enemy would be to provide this vision and combine it with intimacy." Yash Pal, Opening Address to the Sky Art Conference 2002, October 15, 2002 in Delphi, Greece. Publication forthcoming. Used with the kind permission of Professor Pal.
© Laura KNOTT & Leonardo/Olats, mai 2004, republished 2023