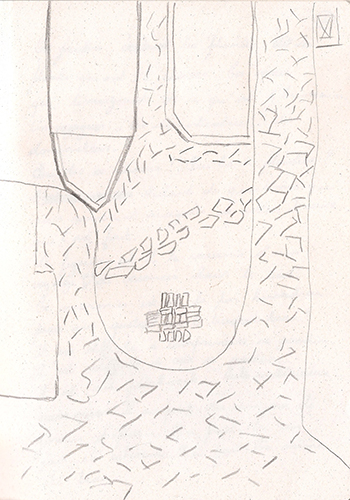 [Pr] I am a botanist. At least that's what it says on my diploma. I often try to convince myself of this. However, when I enter this garden, it is not the plants that speak to me first. Strangely, it is the mineral, the inert … the lifeless that I see! The result, without a doubt, of many years of observing the stone to find life in it.
When I enter this garden, it is the path that I see. Grey, polished by the passage of people, by the passage of years… It is old … Ancient … Much older than the hands of the person who laid it… It speaks to me in languages long forgotten, in languages from before, long before languages themselves were invented.
This path, made of collected pieces, tells me what it was. It was rock before it became rock again. It was soil and sediment. It has been erosion and sedimentation. It has lived a thousand lives before this one and has witnessed many more. I went through it, piece by piece, looking for memories, for traces of the life that has inevitably gone through it, shaped it. But nothing … disappeared in my eyes, I can only trust it when it tells me what it has seen.
When I walk through this garden, I see more stones, the stones that are laid down, all clumsily, forming a path. They are white, made of the light limestone of the region. They are green, made of fine sediments deposited at the bottom of a long-gone sea. They are grey, made of ancient sands. In these stones, fragments, shadows of past lives. Here the broken pieces of ancient shells. There, printed shadows of forgotten shapes. Life in these stones is everywhere. The paths in this garden are memories. Perhaps a bit like this garden is. Memories of past lives that have left traces… tiny… microscopic.
The Enigma of the Bricks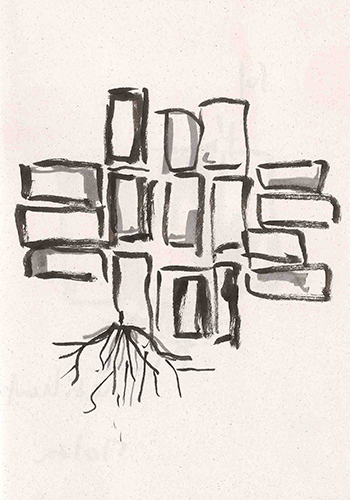 [Pr] The garden is also the soil… This soil is not beautiful. It is the soil of the city… Disturbed, worked … Polluted … It also bears traces of the past.
A distant past which is the one in which it was formed. Sediment torn from some rock and carried by violent winds to the margin of a glacier. Or fine sand deposited on the bottom of a long-retired sea. A recent past which is that of the human who worked it… Of the man who turned it over… Of the human being who left traces there … Fragments of cement, pieces of paving stones …
Finally, a very recent past, almost yesterday … That of the plants that have left their yellowed leaves, which are gradually degrading, feeding it, enriching it and giving it this brown colour that remains of life is also a source of life…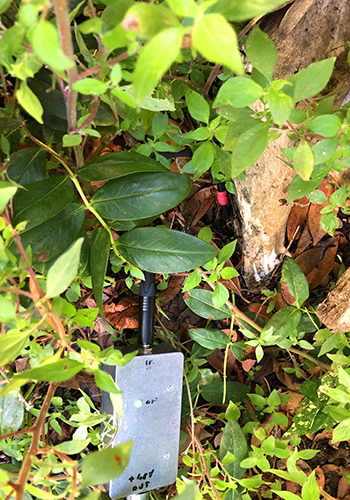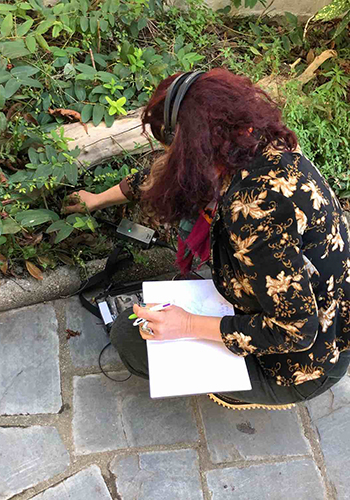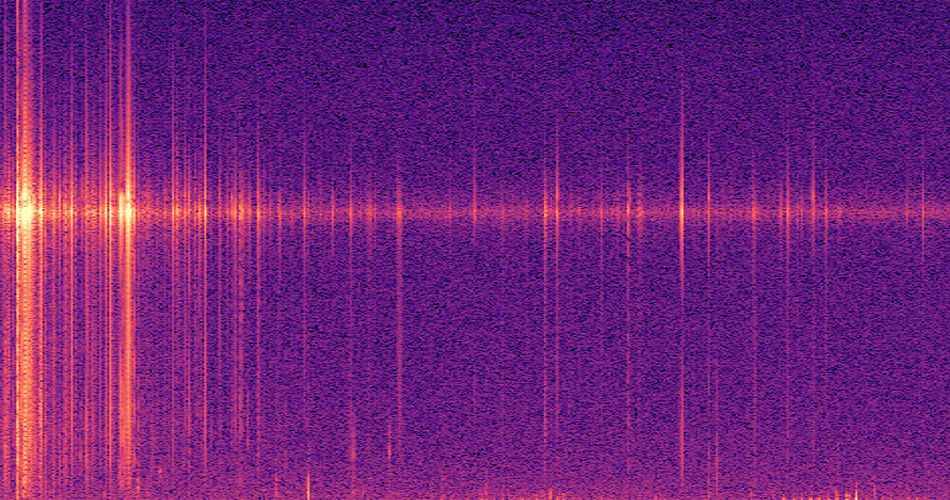 [Qu] Karine Bonneval did not hear earthworms.
Maybe tomorrow she will come with hers.
The ground is too compacted.
Jean-Luc is looking for earthworms for her, maybe the water will make them rise a little to the surface.
The sound of a dead soil, there is no inhabitants down here.
[Ci] Malina's Garden packed in small parcel of land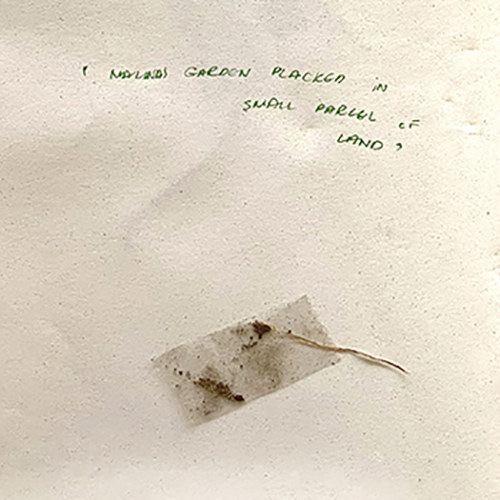 Contribution material from
[Bo] Karine Bonneval
[Bu] Annick Bureaud
[Ca] Lucie Campagnolo
[Ch] Quentin Chevrier
[Ci] Laura Cinti
[Qu] Kim Doan Quoc
[Fi] Eva Figueras Ferrer
[Ga] Teresa Garnatje Roca
[Ge] Lauranne Germond
[Ko] Tatiana Kourochkina
[Len] Loïc Le Noan
[Ma] Kristina Maurer
[Mi] Marit Mihklepp
[Na] Sophie Nadot
[Pr] Cyrille Prestianni
[Re] Mar Redondo Arolas
[Ro] Meredith Root-Bernstein
[Bu] Marc-André Selosse
[Ser] Perrine Serre
[So] Jean-Luc Soret
[To] Anaïs Tondeur
[Va] Joan Vallès Xirau
Roots & Seeds XXI. Biodiversity Crisis and Plant Resistance is an international cooperation project between Ars Electronica (AT), Leonardo/Olats (FR), University of Barcelona (ES) and Quo Artis (ES) as lead partner. It is co-funded by the Creative Europe Programme of the European Union. Leonardo/Olats has the support of the Daniel and Nina Carasso Foundation.
Quo Artis (SP lead partner), Ars Electronica (AT), Leonardo/Olats (FR), University of Barcelona (ES).
Project developed with the support of the Creative Europe Programme of the European Union.