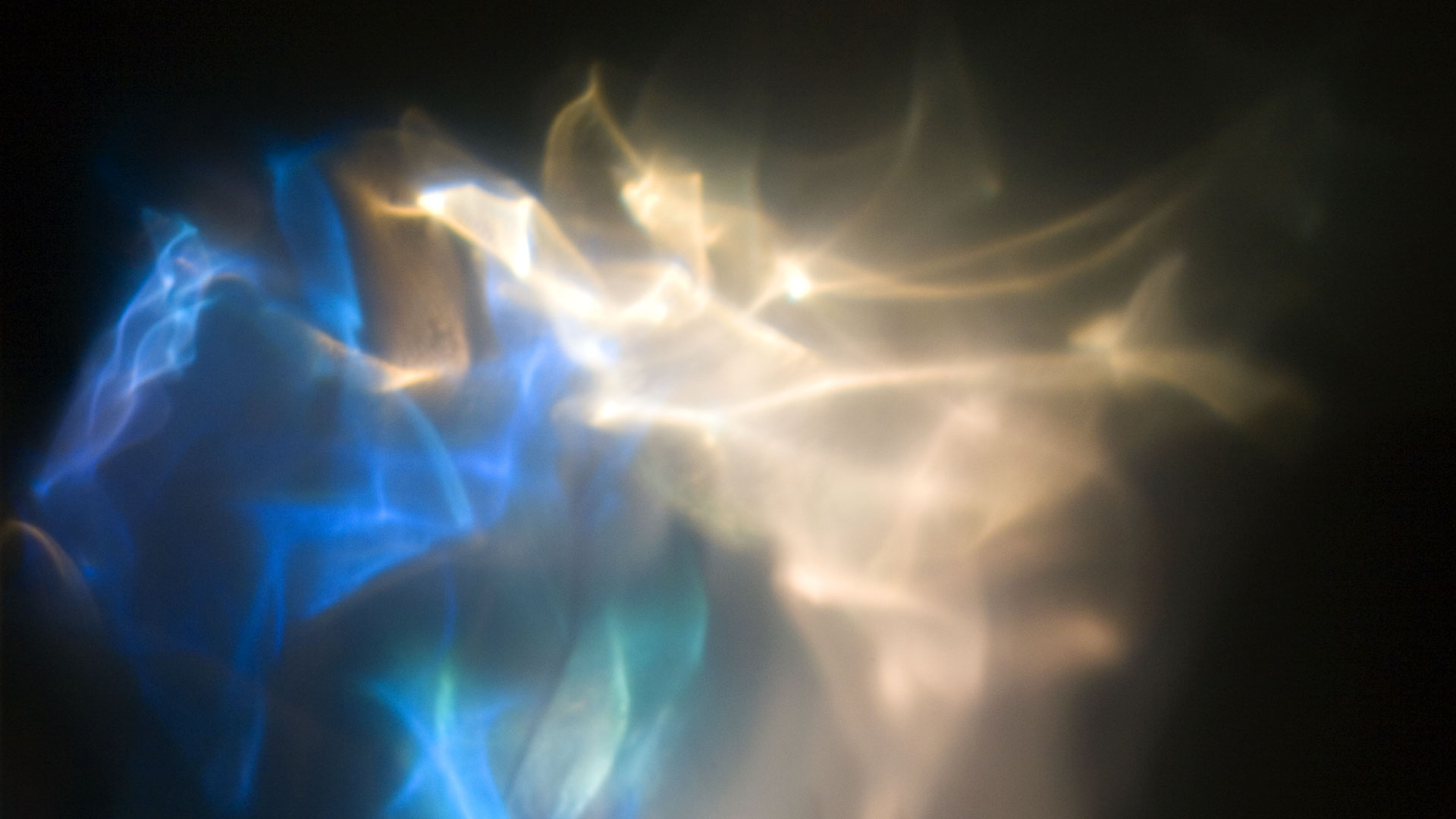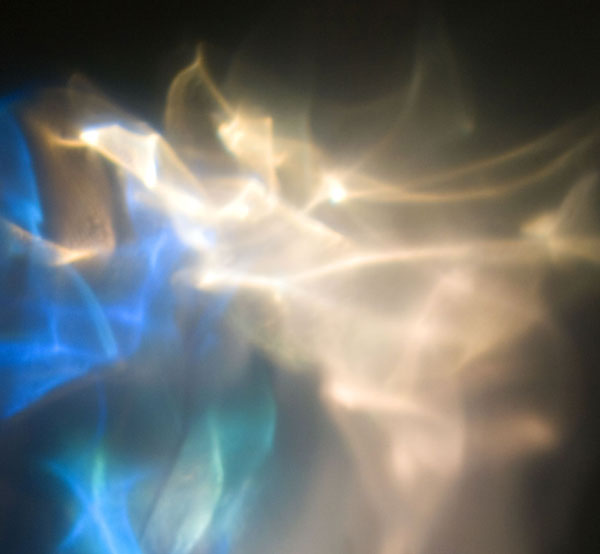 Leonardo/Olats
Leonardo/Olats est une association culturelle dédiée à la promotion et au soutien de la création à la croisée des arts, des sciences et des technologies avec un accent sur le volet art-science. À dominante francophone, son action s'inscrit dans le contexte européen et international.
Leonardo/Olats is a non-profit cultural organisation dedicated to the support and promotion of creation at the intersection of arts, sciences and technologies with a focus on art-science. Predominantly in French, its activities are conducted within an international and European context.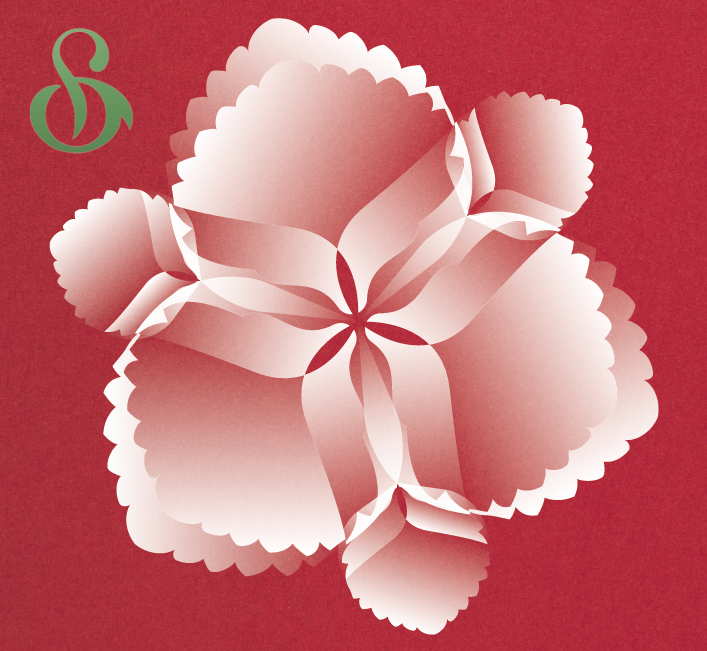 Roots and Seeds XXI Podcasts
Roots & Seeds XXI Podcasts Discover the series of 24 podcasts based on a deck of cards specially designed for the Roots & Seeds project and enjoy some ear candy.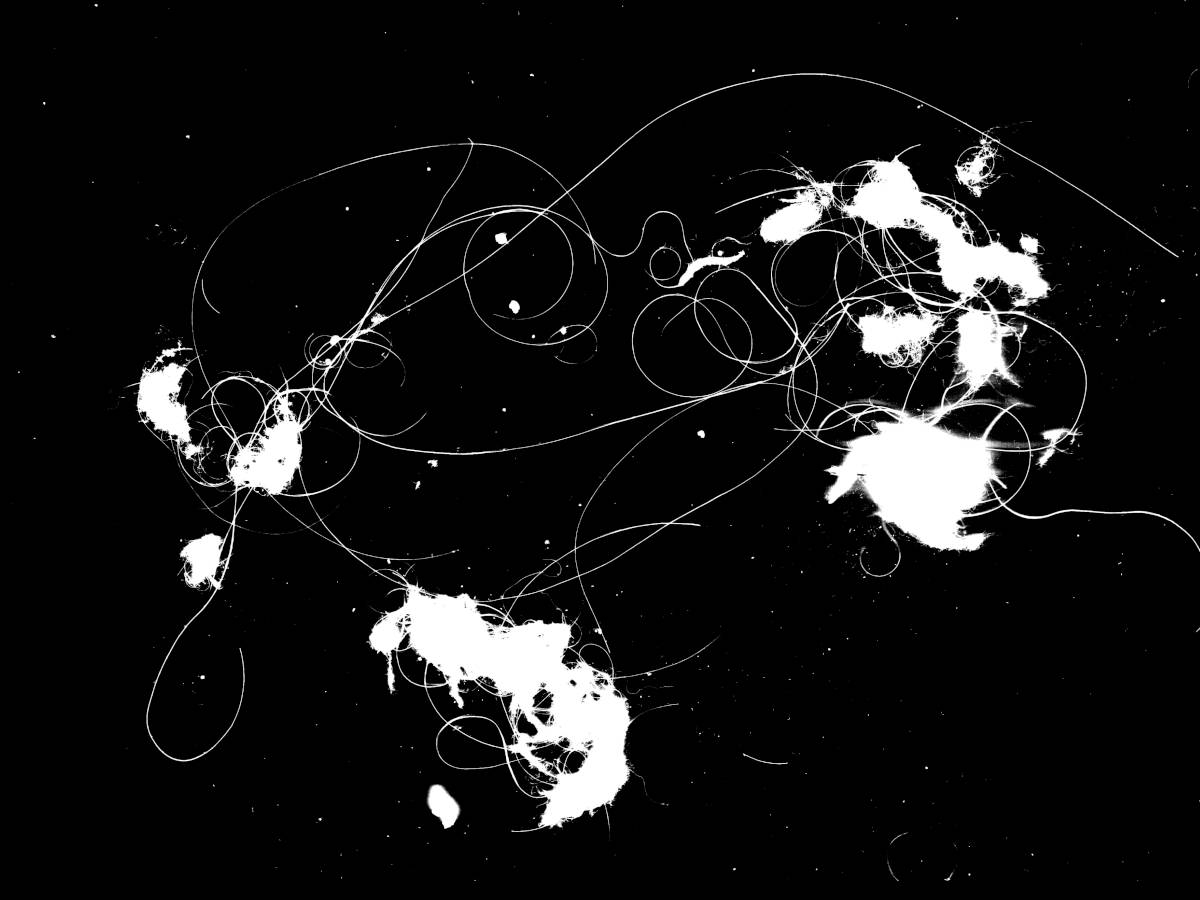 Journée d'étude : Quel Corps Spatial ?
Retrouvez l'intégralité de la journée d'étude "Quel corps spatial ?" en vidéo / The whole research day"Which Bodies in/for Space?" is now available on video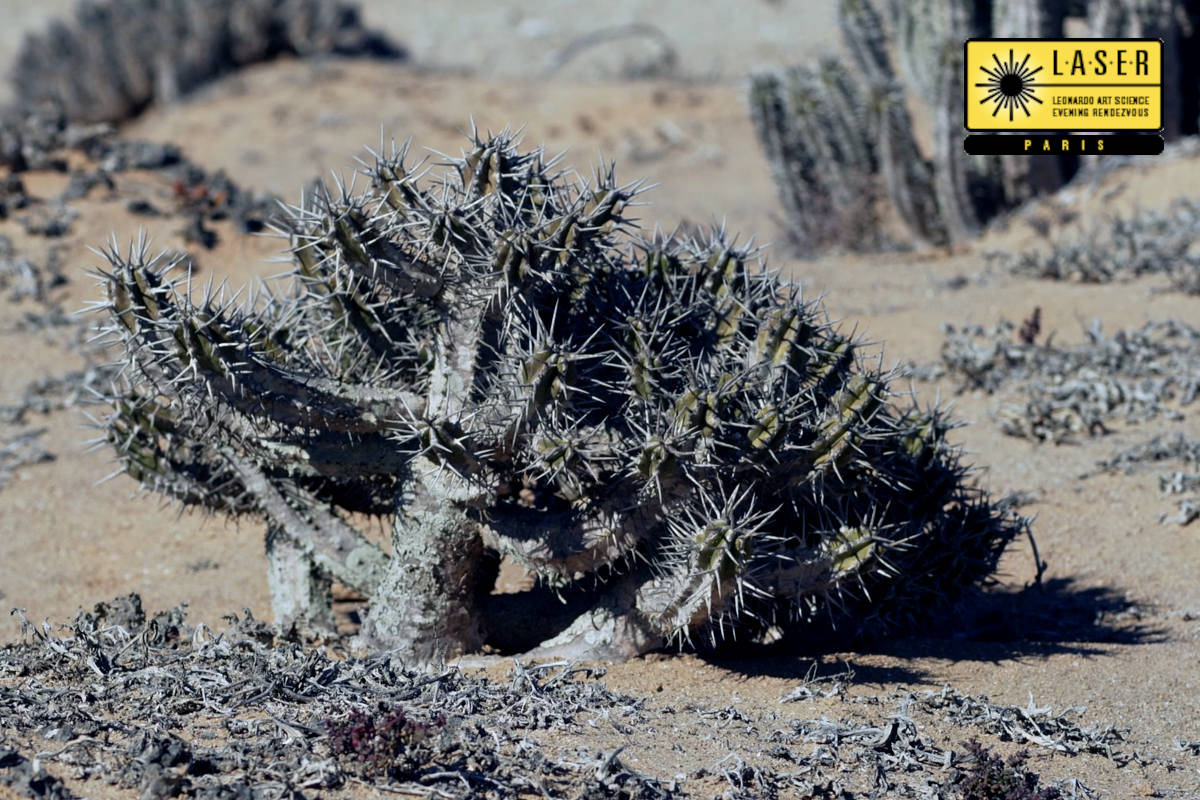 Corps à Corps
Avec Abdessamad El Montassir, projet Résistance Naturelle - Maflohé Passedouet, Eric Monacelli, Gladys Foggea, projet À la Verticale de Soi.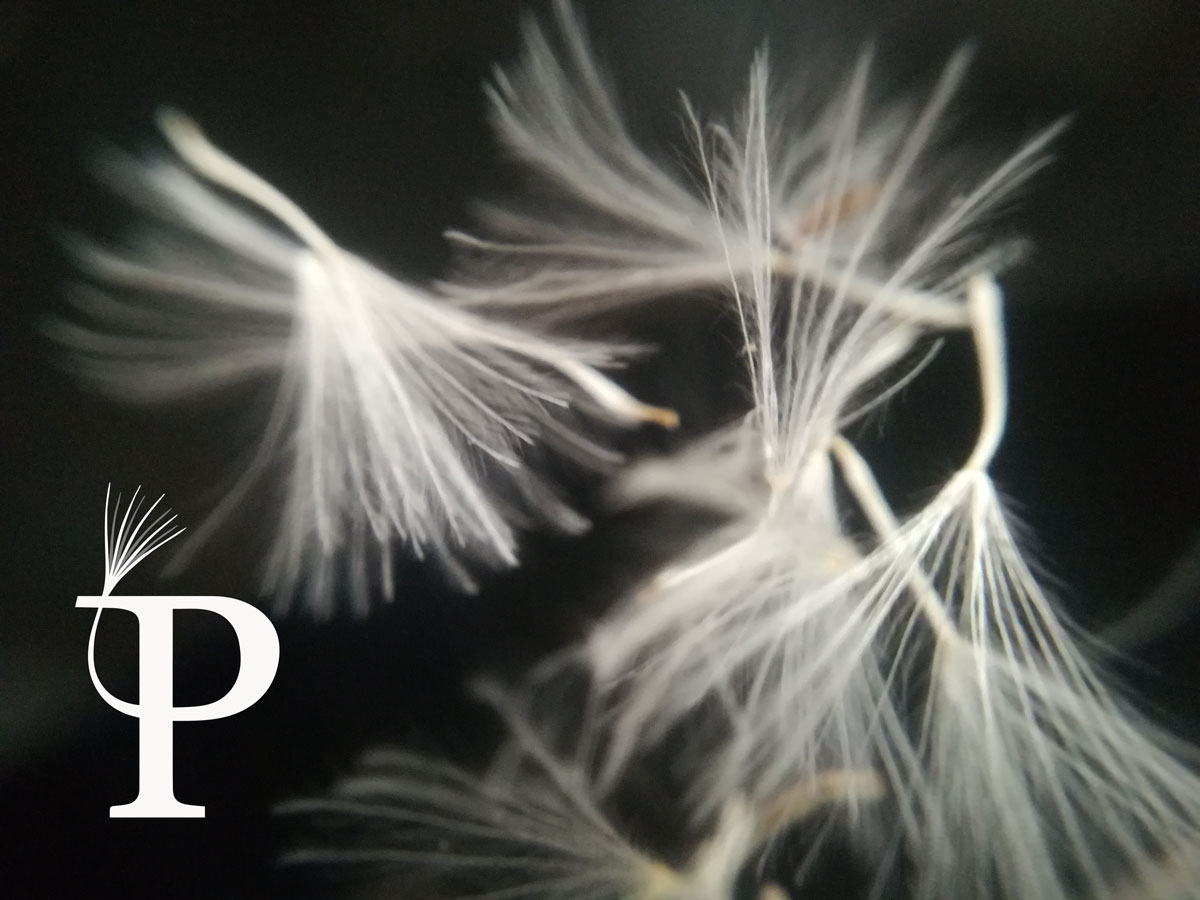 The Traveling Plant Goes to Kepler's Gardens
Traveling Plant The travel has begun, browse its journey from Ars Electronica, to Barcelona and Evora where it is wintering over.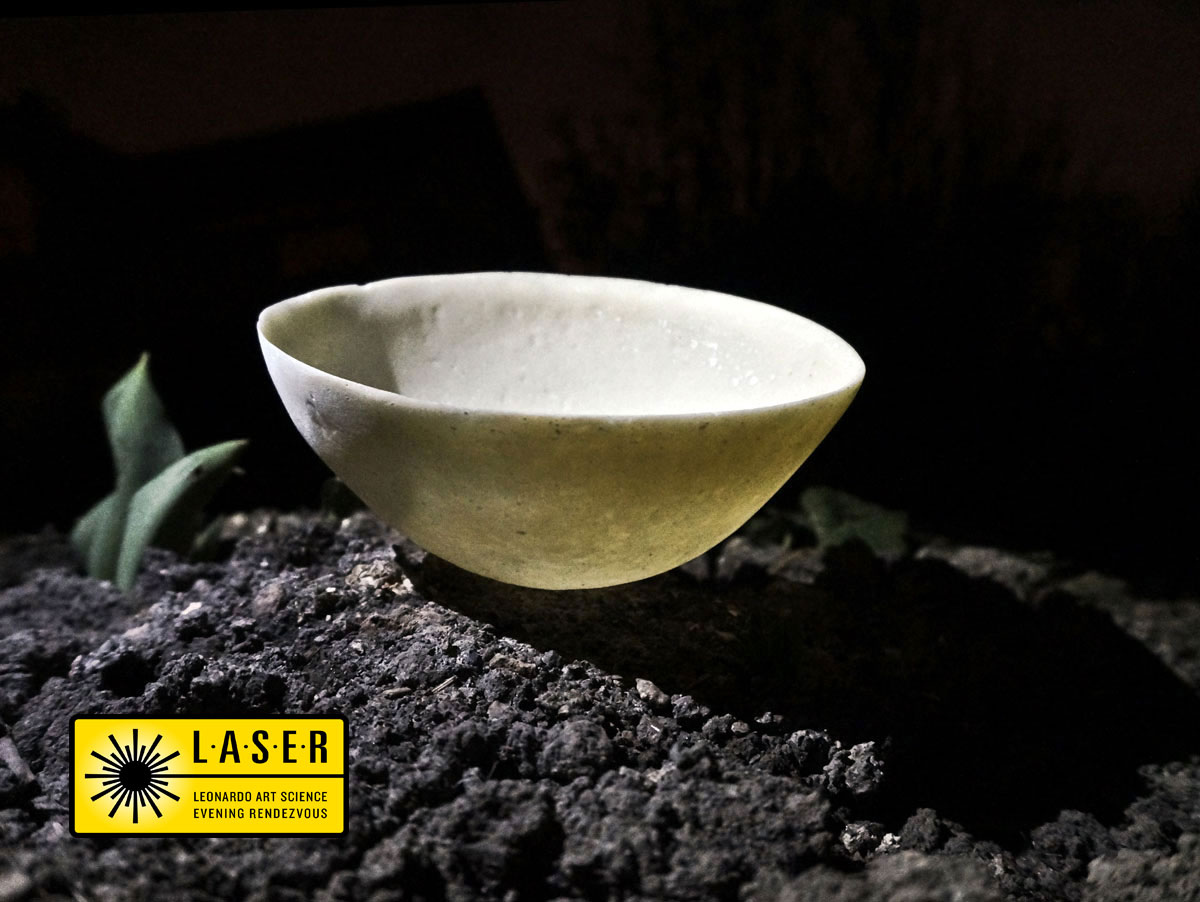 LASER Paris
Un programme de rencontres et d'échanges semi-formels sur des projets art-science, pour un partage d'expériences // Meetings about art-science projects and collaborations.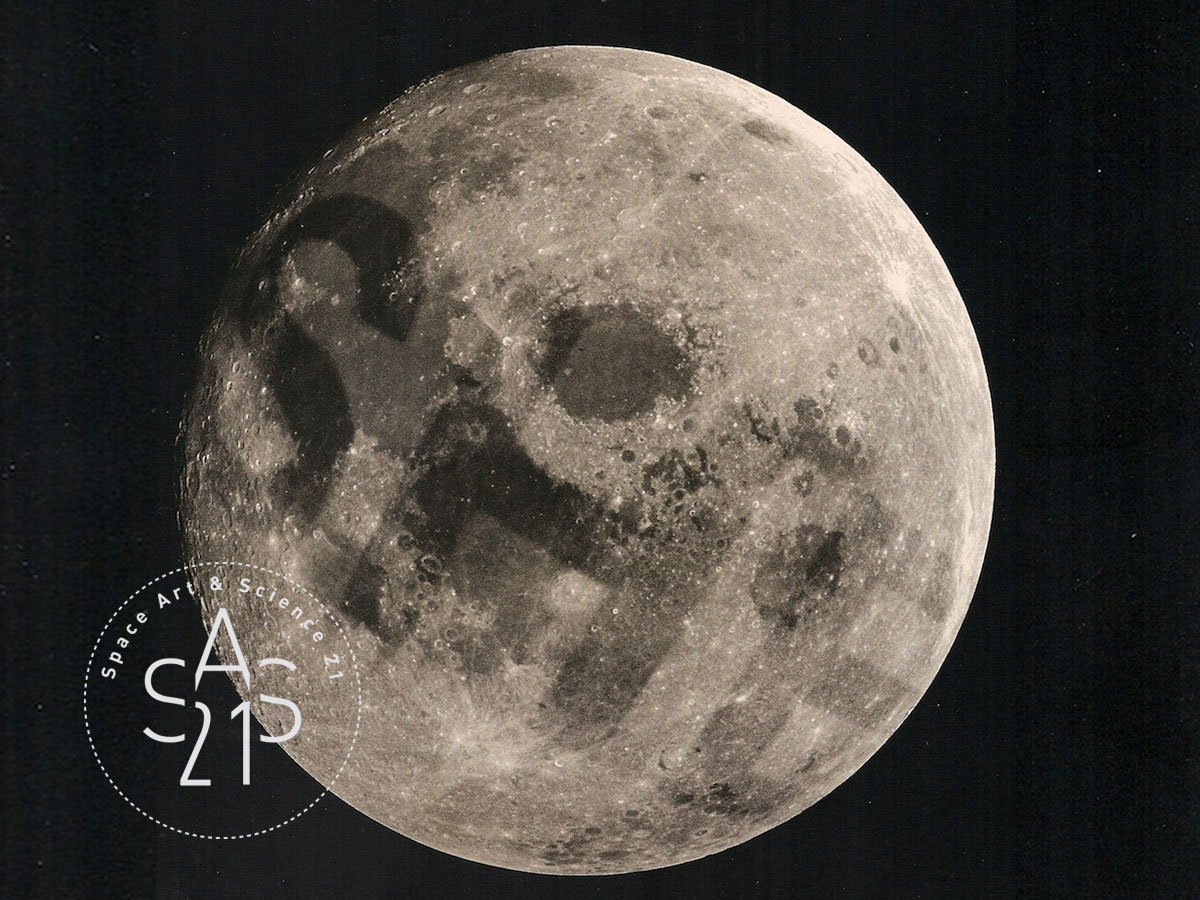 Space Art and Science
Approches culturelles et artistiques des activités spatiales // Artistic and cultural approaches to outer space activities.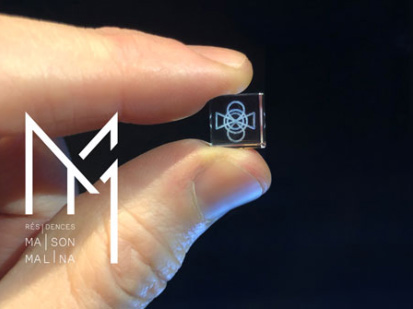 Résidences
Programme de résidences sur invitation // Residency program by invitation.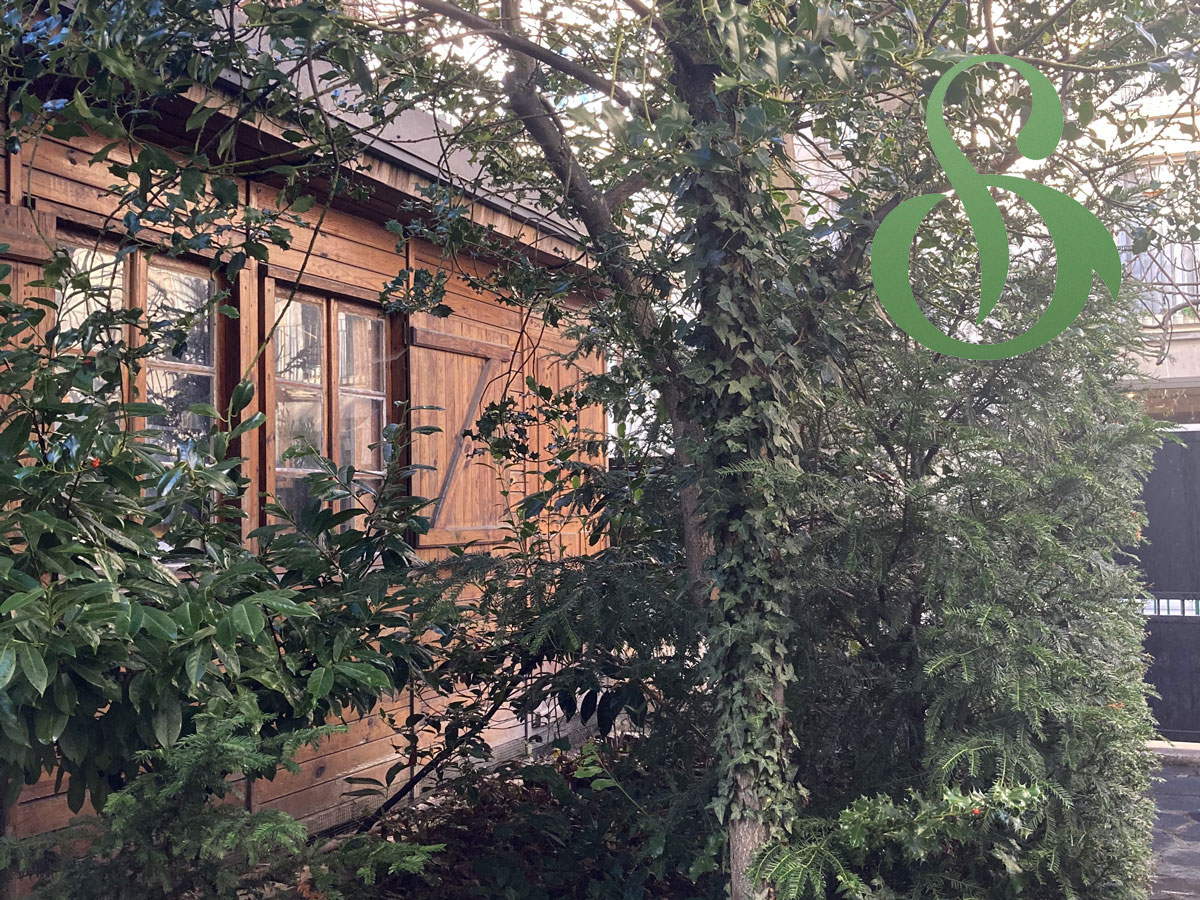 Roots and Seeds XXI
Crise de la biodiversité dans le monde végétal : notre nouveau rapport au vivant // Biodiversity crisis and plant resistance.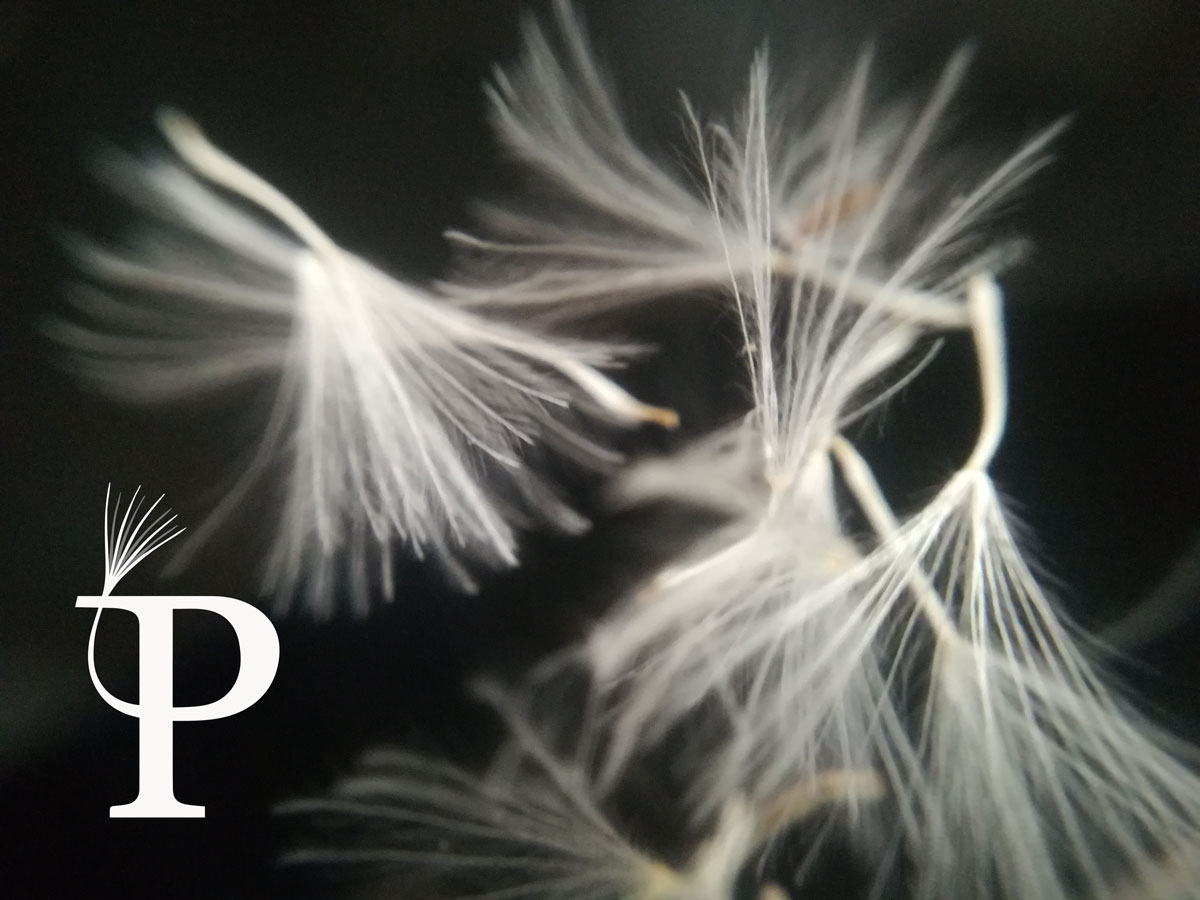 The Traveling Plant
Projet curatorial choral international autour des plantes // International curatorial choral project around plants.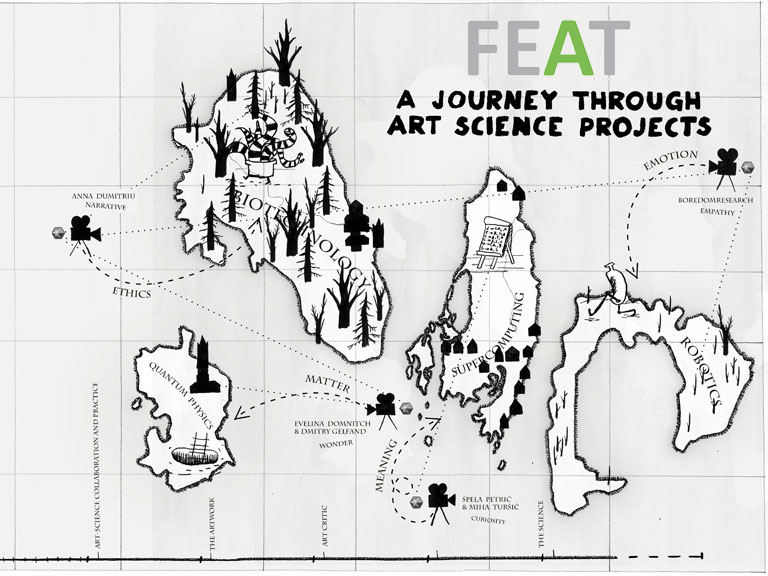 FEAT
[Archive 2016-2017] Future Emerging Art and Technology. Résidences d'artistes dans des programmes de recherches scientifiques européens de pointe // Artists in residence within cutting edge research European consortia.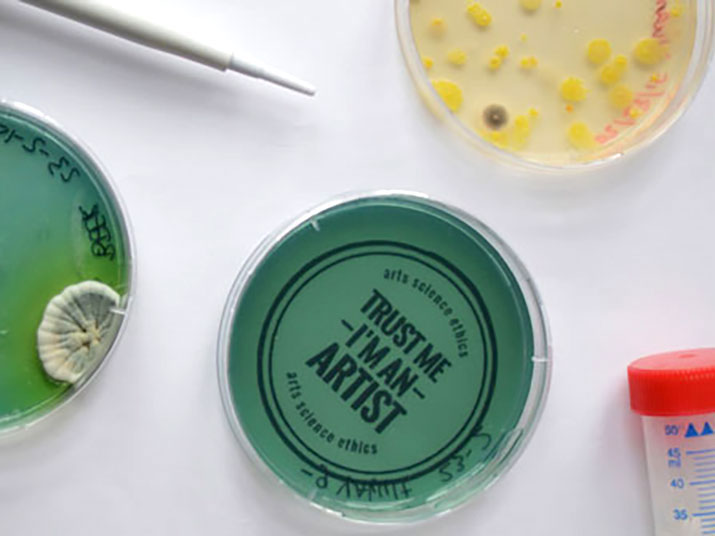 Trust Me, I'm an Artist
[Archive 2015 - 2017] Questions éthiques soulevées par la création artistique avec les biotechnologies et dans le champ de la biomédecine // Ethical issues in art that engage with biotechnology and medicine.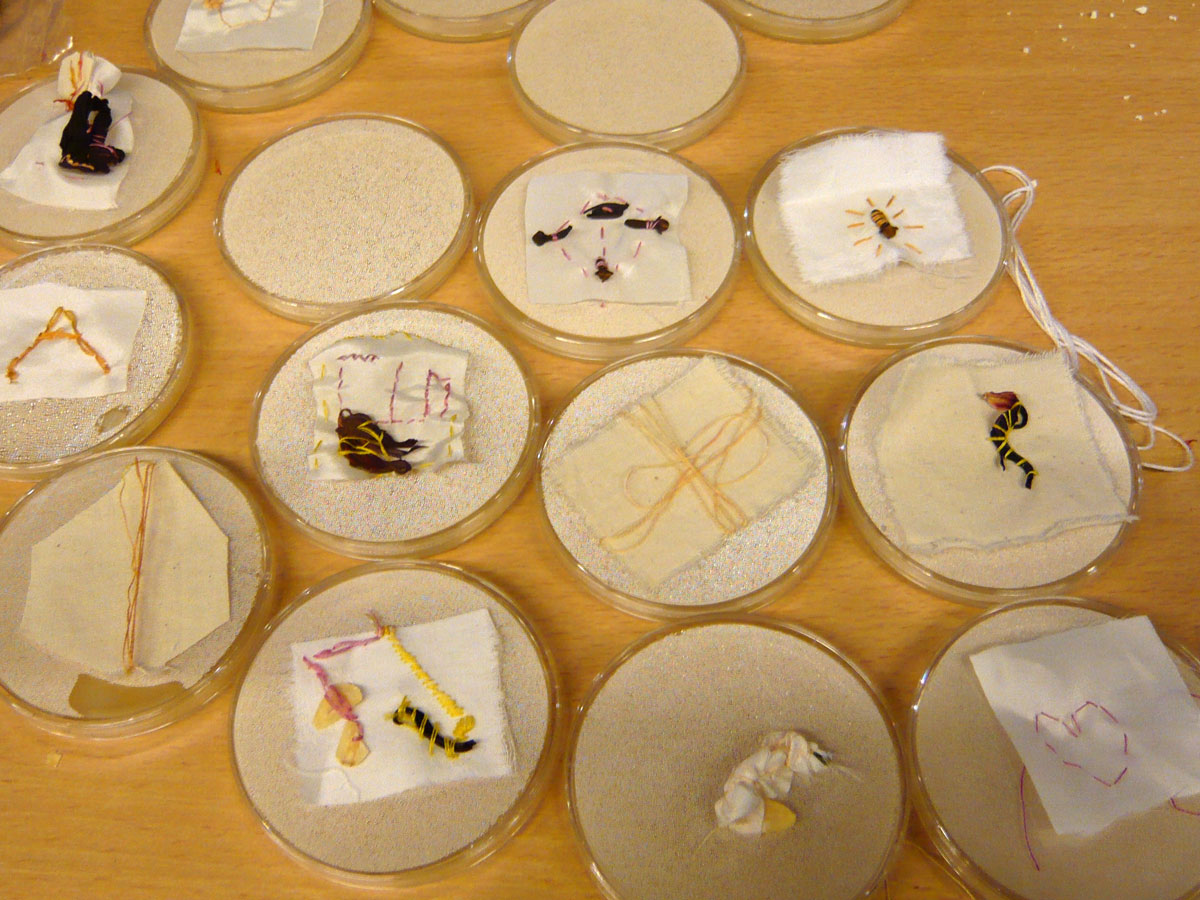 Studio Lab
[Archive 2011-2014] Projet européen pour le développement de collaborations innovantes entre art et sciences // European project for innovative art-science collaborations.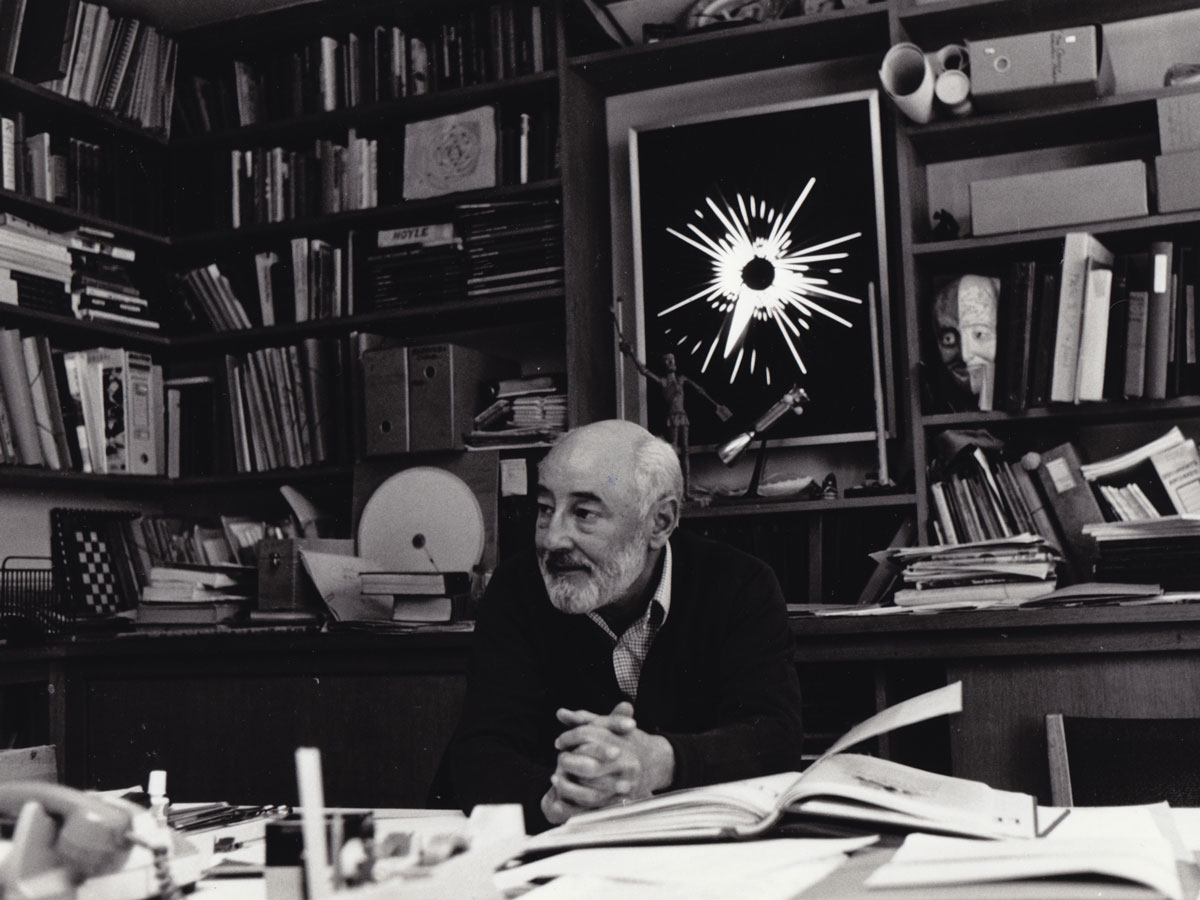 Pionniers et précurseurs
[Archive] Les artistes du XXe siècle, pionniers et précurseurs dans les arts et techno-sciences // Artists from the XXth Century that have been pioneers and pathbreakers in art and techno-sciences.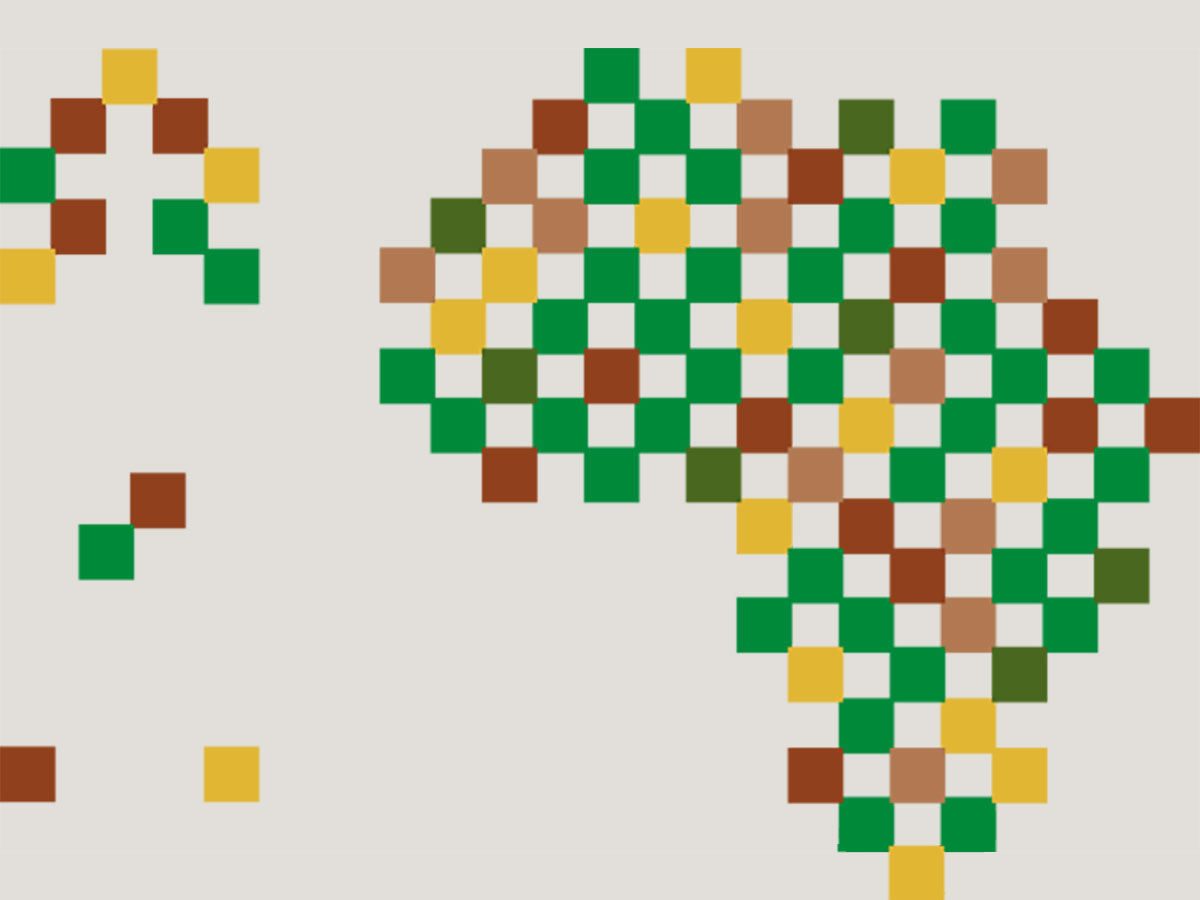 Afrique Virtuelle - Virtual Africa
[Archive] Arts, sciences, technologies en Afrique et dans les diasporas africaines // Arts, sciences, technologies in Africa and in the african diasporas.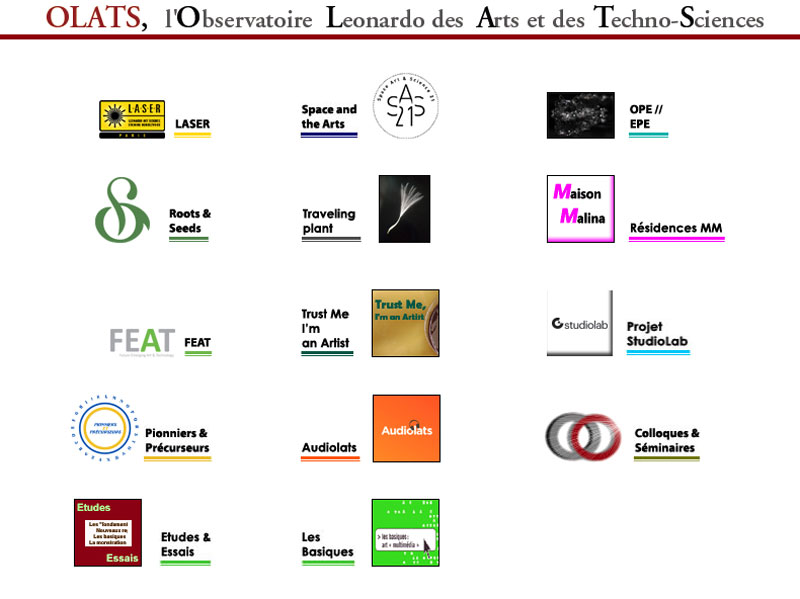 Archive site Leonardo/Olats
[Archive 1997-2021] Le site de Leonardo/Olats des origines à 2021 dans son intégralité // The Leonardo/Olats website, from the origins to 2021 in its integrity.
Olats Mag
On a vu, entendu, lu, expérimenté… // We have seen, heard, read, experienced…
Space Art & Culture
Compilation de textes, articles et actes dans le champ de l'art spatial // Compilation of texts, articles and proceedings in the field of space art.
Art et technologies
Articles et actes de colloques sur l'art numérique, l'art de la communication et plus encore // Articles and proceedings on digital art, art of communication, and much more.
Leonardo eBooks
La collection de eBooks de Leonardo issue du projet StudioLab publiée par MIT Press // The Leonardo eBooks series from the StudioLab project published by MIT Press.

Les Basiques
[Archive 2004-2013] Collection d'ouvrages hypermédia en ligne d'introduction à l'art des nouveaux médias.

OPE / EPE
Explorations de différentes formes de publications à la croisée de l'exposition // Exploration of different forms of publication at the intersection of exhibition.

Leonardo/Olats Podcasts
Leonardo/Olats Video Collection